In Retirement
by Marcie Lynn Tentchoff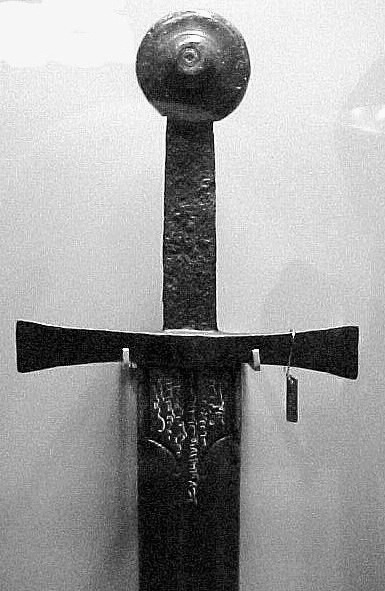 I used to be a hero--
it says so on the silver plaque
thatís hanging on the kitchen wall
beside the hand embroidered towel.

I used to be a hero--
when clarions called and weapons clashed
Iíd lead the charge into the fray
and battle till the day was won.

I used to be a hero≠-
shed blood (both mine, and of my foes)
from North to South, from East to West...
and shed as many tears as well.

I used to be a hero≠
thank all the gods those days are past,
and I need no more reap and cull
young lives as farmers reap their grain.

I used to be a hero≠
but now my kitchenís warm and safe,
and children clamber for the cakes
now cooling on my window sill.

But children love a hero≠
and sometime I fear they hope Iíll
lift down my notched and rusted blade
and wipe away both dust and time.
"In Retirement" copyright © Marcie Lynn Tentchoff 2005
About the Author:
Marcie Lynn Tentchoff is an Aurora Award winning poet/writer from the west coast of Canada. Her work has appeared in such magazines as Weird Tales, Talebones, On Spec, and Dreams and Nightmares, as well as in various anthologies.

Lone Star Stories * Speculative Fiction and Poetry * Copyright © 2003-2005