The Children's Crusade
by Karen A. Romanko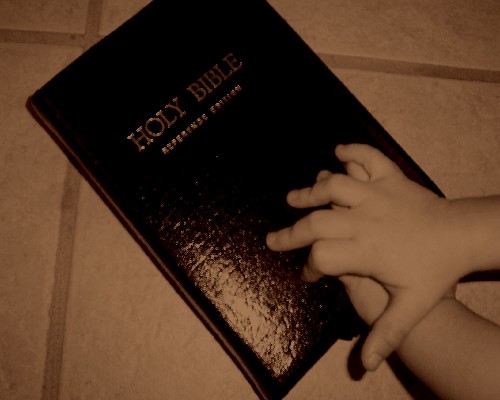 Protected by God and their innocence
the children marched toward the river
in search of parted waters
but God lent no miracle that day
The crusaders pressed ahead
with hymns and rusty weapons
to their precious domed cathedrals
now held in heathen hands
The battle was quick--
no match for the old ones,
who'd waged war for eons
against stronger foes
The slave ships ascended
over the temples of the Potomac
their rare cargo bound
for bazaars on alien shores
"The Children's Crusade" copyright © Karen A. Romanko 2004
Photo copyright © Eric Marin 2004
About the Author:
Karen A. Romanko's poetry and short stories have appeared in Strange Horizons, Ideomancer, Would That It Were, The Pedestal Magazine, Dreams and Nightmares, and Full Unit Hookup, among others. Her first poetry collection, Raven's Runes: Equations in Time, has just been released by Sam's Dot Publishing, and is available at Project Pulp and Shocklines. She also edits and publishes the specfic and mystery e-zine Raven Electrick.
Lone Star Stories * Speculative Fiction and Poetry * Copyright © 2003-2004