More Trouble
by Steven Utley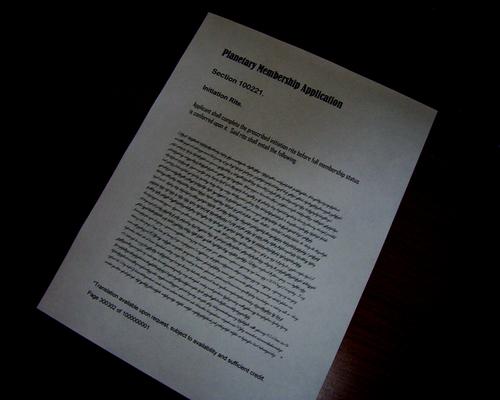 Congratulations!
Earth has been selected
for membership in our
fraternity of planets.
Why, of course
there is an
initiation rite.
We thought you knew.
Copyright © Steven Utley 2004
Photo Copyright © Eric Marin 2004
About the Author:
Steven Utley, a founding member of Texas' Turkey City writers group in the 1970s, is the co-editor (with Geo. W. Proctor) of an anthology of fiction by Texans, Lone Star Universe (Heidelberg Publishers, 1976), and the author of Ghost Seas (Ticonderoga Publications, 1997), The Beasts of Love (Wheatland Press, 2004), Where or When (PS Publishing, 2005 [UK]) the perennially soon-to-be-finished Silurian Tales, and two volumes of verse, This Impatient Ape (1998) and Career Moves of the Gods (2000), both published by Anamnesis Press.
Lone Star Stories * Speculative Fiction and Poetry * Copyright © 2003-2004