The Weather Knows No Change
by Mikal Trimm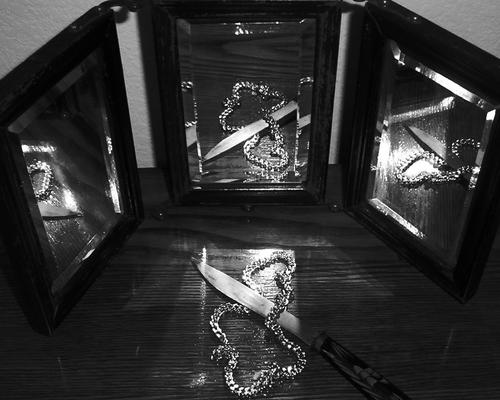 Lightning flails with ragged fingers, clutching
For the hidden spirit of the evening.
Choked by sheer vitality, the thunder
Coughs and cackles, spitting rain into the
Cuspidor of London. Whores and bobbies
Huddle side by side in narrow doorways,
Lambs and lions mated by the fury
Of the elements. The darkness ripples,
Waves of shadow churned by something blacker;
Batwing cloak and ancient, battered top hat,
Flash of silver scalpel in the streetlights,
Click of heels and fading, ghostly laughter.
Then a voice, as jagged as the lightning,
Skitters through the alleys of Whitechapel,
Echoes off the Thames in mindless triumph --
Jack is back.
The storm cries, unabated.
Copyright © Mikal Trimm 2004
Photo Copyright © Eric Marin 2004
About the Author:
Mikal Trimm writes stories and poems and songs. The stories and poems may be found in several publications both on- and offline, including Infinity Plus, Andromeda Spaceways Inflight Magazine, NFG and Say.... His songs must be heard in person. He currently lives outside Austin, Texas, due to circumstances beyond his control.
Lone Star Stories * Speculative Fiction and Poetry with a Texas Twist * Copyright © 2003-2004