Frost on the Saddle
by Mikal Trimm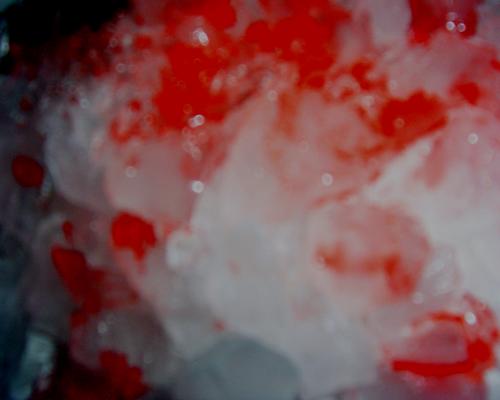 The sky.
The Big Country sky
Cloudless and the blue
Of angels' irises
So much like a framed picture
That you'd expect it
To shatter
From the bitter cold
The snow.
The limitless snow
God's blanket for
The shivering grasslands
Spotless yet speckled
With diamonds
That litter the ground
Tiny frozen suns
The steam.
The smoke-signal steam
The thinning puffs of
A dying furnace
A riderless horse
Treks the limitless snow
Under the Big Country sky
Its saddle flecked with icy crimson tears.
Copyright © Mikal Trimm 2004
Photo Copyright © Eric Marin 2004
About the Author:
Mikal Trimm writes stories and poems and songs. The stories and poems may be found in several publications both on- and offline, including Infinity Plus, Andromeda Spaceways Inflight Magazine, NFG and Say.... His songs must be heard in person. He currently lives outside Austin, Texas, due to circumstances beyond his control.