Can't Buy Me Faded Love
by Josh Rountree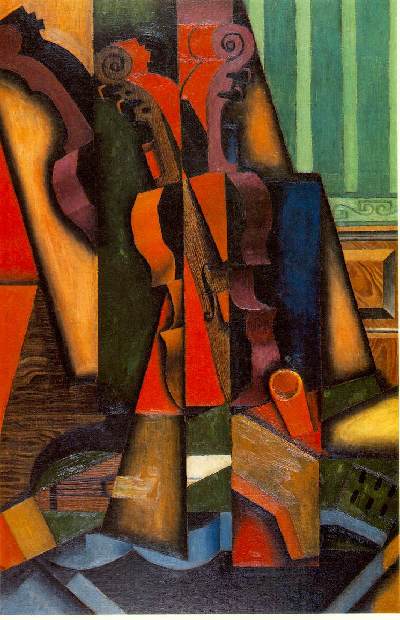 Excerpt from The New York Times, December 9, 1980
. . . Lennon was returning home from a recording session when he was shot five times in the shoulder and chest in front of his Central Park West apartment. Alleged gunman, Mark David Chapman, when asked if he knew what he'd done, reportedly replied, "I just shot John Lennon." Chapman made no effort to avoid arrest, but instead sat on the sidewalk reading a book until the police arrived.
Fans and admirers continue to flock to the site of yesterday's shooting, many erecting makeshift monuments and singing "All You Need is Love," one of the last songs Lennon recorded with his former band, The Quarrymen, before breaking ties with longtime collaborator Bob Wills. Janet Lumley, who was in attendance when the Quarrymen made their now famous appearance at Shea Stadium, flew in from Boston to pay her respects.
"This is horrible. That he could be murdered like that. How are you supposed to deal with something like this? The world has lost the greatest country songwriter of the past thirty years."
Excerpt from Can't Buy Me Faded Love – The Unauthorized Legend of The Quarrymen, Ernest and Shultz, 1989
There can be little doubt that the most important pairing of musicians in the twentieth century occurred in Austin, Texas on a hot July evening in 1961. Having traveled to America less than six months earlier from his home in Liverpool, England, a young man with "too-long" hair and a slick new Telecaster reached out and seized his destiny.
"I heard about the Playboys going on tour that summer and I had to be there," said Lennon in a 1978 interview with biographer, Lon Haines. "Much of Bob's original success came before I was born, but I was a fan. More than a fan, really. That music was my life when I was a kid. My aunt used to play those 78's all the time, all the old Western Swing bands, but especially the Playboys. I never knew my father, but I remember listening to those songs and wondering if he might have gone to America to become a singer. Maybe Bob Wills was my dad, you know? I was a kid then. I reckoned Bob was the singer since the band was named after him. Later on I understood that it was his fiddle playing that really inspired me. It made me sad. It made me long for something. A father, maybe, but something else too. I wanted to be in America, and I wanted to make that kind of music."
Lennon quit his job in the Liverpool shipyards and informed his then band mates that he was leaving for the United States as soon as he could book passage on a ship.
"Don't remember where the name came from," said Lennon, "but we called our band The Beatles. We played some swing, some skiffle, and that was popular at the time, but mostly we played rock and roll. It was the hot thing and all the lads, especially Paul and Stu, were big Elvis and Little Richard fans. I liked the music too, but I reckoned it was a fad. Swing was king, and it was primed for a comeback. Needless to say, we didn't see eye to eye. I invited them all to come along with me, but they took it as a personal slight that I would consider leaving. I was gone a week later, and I never heard from any of them again."
Bob Wills recounted that first meeting with the twenty-one year old Lennon in a 1972 interview with Life magazine. "He was the scrawniest thing I ever saw. Looked like he hadn't eaten in a week. He'd been following us from town to town, hanging out at the shows with his guitar, always sitting right at the edge of the dance floor. Staring like he was studying up on us or something. The only reason I noticed him was that long hair of his. That was before it caught on, of course. He was crazy as a loon for going around wearing long hair and a leather jacket in the type of bars we was playing. But he didn't know no better.
"So that night in Austin, he gets there while the boys are setting up and begs me to let him sit in on a few songs. Tells me he came all the way from England to join my band. I laughed and thanked him for being such a fan, but there wasn't no way I'd let a stranger up on stage with us. Then he pulls out that blonde Telecaster of his -- and I guarantee by the look of him he must have bought that damn thing with the last pennies in his pocket -- and he starts them fingers dancing on the strings. Aw, lord! You know what that sounded like. I never heard anyone play like John, before or since.
"Still, I didn't invite him on stage until near the end of the set. I'm not sure why I even did it, but I did. I still remember the look in that kid's eyes when he stepped up there in his pointy shoes and beat up jeans. Everyone loves him now, but I'll testify the people in that bar didn't know what to make of a longhair taking the stage with us. Until he plugged in that guitar and we kicked into 'Take Me Back to Tulsa.' He changed a lot of minds that night. Mine included."
Postcard from Bob Wills to Al Stricklin, July 13, 1962
Al,
Howdy from Austin! We still plan on being there the twenty-first. Always love coming back to Fort Worth. I'm bringing this kid with me that plays guitar like nobody you ever seen. He's a character, come all the way over from England. Wait till you hear him!
See you soon,
Bob
Excerpt from an interview with Al Stricklin, Honky Tonk Keys, December, 1979
"I was back running a Saturday night country broadcast then, this time for WBAP, and it suited me fine. I remembered my days touring with Bob fondly, but being on the road all the time takes it out of you. I was glad to have Bob back in the studio, though, and interested to hear this new guitar prodigy he'd been bragging on.
"First time I saw John he was wearing a new felt cowboy hat. Trying to be like Bob, I guess. But he looked out of place. The kid had more rock and roll in him than he cared to admit. He was a humble guy, helped everyone set up for the show, even helped set up the drums.
"We went live and I chatted on-air with Bob a bit, then the band kicked in with the Texas Playboy Theme. When John's solo came up, my jaw hit the ground. Bob was right; the kid could play. I was sitting in with the band for old time's sake, and I swear that kid playing like that inspired me. I pounded the keys that night like I hadn't in years. I ain't lying when I tell you right then I knew John Lennon was something special. Bob knew it too. You could see it in his eyes."
Letter from John Lennon to his Aunt Mimi
15 August, 1962
Auntie,
I'm in Texas! Sorry it's been a while since I wrote, but I think you'll be proud of me. I know how you are about the music of Mr. Bob Wills and so it might surprise you to learn I've been playing guitar in his band! Last month we played on Mr. Al Stricklin's country radio programme and he even let me play some of my songs for him. Remember "Love Me Do?" You said you liked that one. Well, so did Mr. Stricklin, and he suggested to Mr. Wills that he record it. Mr. Wills has agreed to cut a 45. If it sells, he says maybe we can do some more. Wouldn't that be fab?
With love from me to you,
John
Capital Records Press Release, September 29, 1962
Straight from the Heart of Texas comes the debut LP from The Quarrymen, the hopping new band led by Western Swing legend Bob Wills. Building on the success of their hit single, "Love Me Do," the Meet The Quarrymen LP features the future chart topper, "Please Please Me," and a revitalized take on Bob's country classic, "Faded Love."
Excerpt from Can't Buy Me Faded Love -- The Unauthorized Legend of The Quarrymen, Ernest and Shultz, 1989
Looking back, it doesn't seem surprising that those early records found so much success. The world was in love with rock and roll and western swing, and working the two together could only be a recipe for success. But Bob Wills, and more importantly his record company, weren't sure what type of reception these new songs would receive when they hit the record shops. In order to head off any permanent damage to the reputation of Wills' primary band, The Texas Playboys, the label suggested the album be released under a different name. Thus, The Quarrymen were born, and in this initial phase of their existence, the group was marketed as a Bob Wills side project. No mention was made of John's songwriting contributions in the album notes for the first two records, although history has corrected this oversight.
The first two albums, Meet The Quarrymen and Quarrymen For Sale, were modest sellers in the United States and in England, with the single, "She Loves You," enjoying a brief stay on the Billboard Top 20 singles chart. But this moderate success wasn't yet enough to prove the concept to Capitol's record executives. By the end of 1963, a handful of new singles had been released and mostly ignored by the public, and it is unlikely The Quarrymen would have released another album if Bob hadn't pulled the strings to get them the gig that would change the face of music forever.
The Quarrymen played The Ed Sullivan show for the first time in February 9, 1964. Prior to that iconic performance, they were a band at the crossroads and John was a brilliant but unknown songwriter and collaborator, content to live in the shadow of his legendary mentor. But that night changed everything. The Quarrymen became the world's most famous musical group overnight.
And John Lennon became a superstar.
Excerpt from Lennon: Honky Tonk Hero, Lon Haines, 1982
It was during this rapid onset of stardom that John began to rely heavily on the experience of his better-known collaborator. Although Wills had never enjoyed this level of stardom -- indeed, Quarrymania was unlike anything anyone had ever experienced -- he had enjoyed a great deal of success earlier in his career and understood the responsibility that strolled hand in hand with fame. Rather than wilt beneath the weight of public expectations, John took all the support and counsel Bob had to offer.
John credits Wills with "pulling me up by my bootstraps and setting me on the forward path." This perspective allowed John to devote himself to the music, and this is the time when the Quarrymen's two songwriters really began to connect. It is also the time when John began seeing Bob as a sort of surrogate parent, a replacement for and perfect embodiment of the father ideal that he had never known. Despite his subsequent protests in his declining years, it is widely corroborated by band members and personal friends that Wills shared this bond and treated John as a son. This closeness no doubt contributed to the musical magic, but it made their subsequent sparring more difficult for both.
Letter to John Lennon from his Aunt Mimi
August 29, 1964
John,
I was pleased to learn in your recent letter that Mr. Wills has been such a positive influence in your life. You Uncle and I had occasion to watch your movie. How odd to see your face on such a large scale! What a joy it must be for a boy your age to be besieged by the girls. I only ask that you remember your upbringing and look to Mr. Wills for guidance in matters of propriety. We are proud of you, John! Let us know when we can see you again on the telly.
All my love,
Mimi
Excerpt from an interview with Al Stricklin, Honky Tonk Keys, December 1979
"John started smoking pot around the time that Hard Day's Night was released. I'm not here to point fingers -- half the band at that time was doing the same thing. In fact, I think it was Dylan, the harmonica guy that got him into all that. There was a lot of stress in the air at that time. We put out three records in sixty-four and sixty-five: Hard Day's Night, Help!, and Western Soul. Add the never-ending tour and two movies, and it all piles up on you quick. John was the biggest music star in the world. Everyone wanted a piece of him. Nobody knows what that kind of fame will do to them until they get it. Some guys in the band hit the bottle; others turned to drugs. The number one rule was, don't tell Bob. He was a drinker, but everyone knew he wouldn't have any of that other stuff in his outfit. So when he found out about John, I was amazed he didn't break up the Quarrymen then and there.
"But, you know, Bob felt like that kid was his son. John's dad left when he was very young, and he'd really latched onto Bob by then. Bob was his idol, his friend, and a replacement daddy. Bob felt the same way. So when word got out John was into drugs, he took it upon himself to fix the kid. It was going to take more than pot to put a wedge between them two. Yeah, that wedge ended up there, but it took a long while to work itself into place.
"And, you know, the drugs might have started that -- Bob got a little more bent out of shape when John moved on to acid. But the whole Jesus thing is what really set the ball rolling downhill."
Excerpt from a John Lennon's interview in the London Evening Standard, March 4, 1966
"I don't know what will go first -- rock, country or Christianity. We're more popular than Jesus now."
Excerpt from a John Lennon's press conference, August 11, 1966
Reporter: "Some teenagers have repeated your statements -- "I like The Quarrymen more than Jesus Christ." What do you think about that?"
Lennon: ". . . I'm not saying that we're better or greater, or comparing us with Jesus Christ as a person or God as a thing or whatever it is. I just said what I said and it was wrong. Or it was taken wrong. And now it's all this."
Reporter: "But are you prepared to apologise?"
Lennon: "I wasn't saying whatever they're saying I was saying. I'm sorry I said it really. I never meant it to be a lousy anti-religious thing. I apologise if that will make you happy.
Excerpt from Can't Buy Me Faded Love -- The Unauthorized Legend of The Quarrymen, Ernest and Shultz, 1989
The lion's share of books and articles written about the Quarrymen in the years since the deaths of Wills and Lennon paint Wills as an "old-fashioned" fuddy-duddy who wasn't hip enough to keep up with his partner's immersion in sixties counterculture. This was hardly the case.
Bob understood the importance of the music they were making, and although John steered the musical direction beginning with the Colt Revolver LP, Bob was more than willing to follow his lead. He did not agree with many of John's lifestyle choices -- in particular, his experimentation with LSD -- but he was quite happy to reap the benefits of those influences. Bob's subsequent love affair with the sitar can be directly attributed to John's study of eastern religions and his time spent under the tutelage of Hindustani musician, Ravi Shankar. And John's descriptions of the aural phenomena he experienced while under the influence of LSD caused Bob to experiment with his fiddle style, ultimately resulting in a new direction in his musicianship, and his still haunting psychedelic fiddle leads on the Sheriff Emery's Honky Tonk Dive Bar Band LP.
The fact that Bob continued to embrace these influences in his music after the Quarrymen called it quits in 1970 is evidence that his interest was genuine. Yet Bob could never reconcile the end with the means. The Quarrymen's recording sessions from 1966 onward were fraught with strife and electric with tension between the group's two geniuses. It's widely held that this conflict is responsible for the stunning, timeless quality of the recordings produced in this period. John's cynicism about the Vietnam war and the government, amplified by his drug use and declining interest in traditional western swing stood in direct conflict with Bob's more conservative views and his fear that the music he loved was being replaced by the new genre he'd created. Each of them viewed the Quarrymen as a tool to advance his own agenda, a signpost to direct the masses toward the future of popular music.
It was this collision of wills that created the magic.
Excerpt from an interview with Al Stricklin, Honky Tonk Keys, December 1979
"A lot of people have opinions on why the band broke up. But I don't have to guess. It wasn't because John started dating that woman. The drugs and John's lifestyle played a part, I suppose, but the real reason Bob and John stopped getting along was that John lost his love for western music. He started playing his guitar through Marshall's, adding all that distortion that was gaining popularity. It was like rock and roll had been living in his soul all along and now it was clawing to get out. That didn't sit too well with Bob, and it got to where they could barely be in the same room together. Bob would come in of a morning and record his parts with the band, then John would lay down his tracks at night. He was into experimentation by then, and Bob would come in the next morning and tape over a lot of what John had recorded the night before. So John would up the ante the next night and the result was The White Album. I don't think the two of them spent more than ten minutes in the same room while that one was being recorded.
"The strange thing is, even though John was abandoning his honky tonk roots, there were a whole mess of bands trying to capture that sound he and Bob had made famous. Rock bands like the Byrds and even the Rolling Stones were scrambling to add fiddle parts and lap steel guitars to all their recordings. Bob took it as a compliment, but John resented the whole Sixties counter-country movement he'd spawned. He was tired of the whole thing before it even kicked into gear. A whole lot of that resentment comes out on the last few records, especially Let Me Be. Bob didn't even want that one released, but John demanded it. He hired Spector to produce it on his own, and it hit the stores a full six months after Bob called the Quarrymen quits.
"It says a lot that there ain't one single fiddle part on that record."
Excerpt from Lennon: Honky Tonk Hero, Lon Haines, 1982
Lennon recalled the dissolution of the Quarrymen and his subsequent feud with Wills with bitter regret. "I was too full of myself, wasn't I? Sometimes I wonder what we could have done with a few more years together. I listen to where guys like Gram Parsons and Clarence White took our music, and I wish now I'd kept pushing the genre. But I wasn't one for listening to criticism, and it was easier to throw up my hands and be done with the whole thing.
"But the worst thing is I lost that time with Bob. I spent three years resenting him, and it was like fighting with your father, you know? Maybe some part of you knows he's right but you're too stubborn to admit it. I wish there was some way I could yank the Imagine album off the shelves. When I wrote "How do you Sleep," it was obviously a direct stab at Bob and all his lectures on how I was screwing up my life and killing the music I was supposed to love.
"I'm just thankful we reconciled to do that last record. I got to tell him goodbye in my own way."
Excerpt from Can't Buy Me Faded Love -- The Unauthorized Legend of The Quarrymen, Ernest and Shultz, 1989
Still confined to his wheelchair and in rapidly failing health, Bob Wills organized what would be his final recording session in December 1973. It was more of a Texas Playboys reunion than anything else, but someone invited John. He showed up in a fringed jacket with a straw cowboy hat leaning to one side of his head, and when he walked into the room, Bob's eyes lit up with tears. Everyone Bob loved and had made music with was there -- John, Al Stricklin, Smoky Dacus, Leon McAuliffe -- a host of friends and family. But it was John he took aside, and they spent an hour alone, whispering together in a corner, while the assembled musicians prepared to record a selection of Bob's classic songs. The recording session yielded some of the finest recordings of Bob's career, but unfortunately he was unable to participate in the entire event. After retiring on the first evening of recording, Bob Wills suffered his second stroke in four years and lapsed into a coma. His friends, John Lennon included, finished the recording session with tears in their eyes, and what remains is a fitting tribute to a country music legend.
Much speculation has been made regarding John and Bob's final conversation. John described it in numerous interviews as "a heart to heart, between me and my father," but any hope of knowing for sure died with John Lennon's murder in New York City.
Released as For the Last Time, the album produced during the final hours of Bob Will's life continues to haunt listeners to this day. His aged, raspy voice can be heard in the call and answer session of "What Makes Bob Holler," and his ever-steady fiddle decorates roughly one-third of the album's tracks. When Lennon takes the vocal lead on "Faded Love" and "A Day in the Life," his voice shakes with emotion. It's an intimate portrait of a man torn apart by human mortality, a shuddering, broken superstar. In the years following Lennon's death, these songs have taken on an added sense of gravity. We know from Lennon himself that he and Wills set aside their differences that day and became again what they'd once been. Lennon found his father, only to lose him again.
This unlikely reconciliation did more than reunite the greatest songwriting team of the twentieth century. It returned credence to the very beliefs they espoused. For all the turbulence and strife that hounded the Quarrymen throughout their short time together, in the end, they were right about everything.
All you really need is love.
About the Author:
Josh Rountree enjoys writing fiction, but he'd much rather be a rock star. If he was pressed to name his favorite song of all time, it would be the Beatles' "A Day in the Life," but Gram Parsons' "Return of the Grievous Angel" would give it a run for its money. If pressed to name the coolest places he's been published, he'd get all nervous and say something like, "Lone Star Stories, natch, and Realms of Fantasy." Then he'd start to feel bad about all the magazines he didn't mention and just refer you to his website.

Story © 2006 Josh Rountree. Painting by Juan Gris.